myBuro helps you to  Automate and organize your process of payroll and compensation!

Seamless Integration
Flawless resource compliances and integrations with third-party tools and services.

Top-notch Accuracy
The system is built on strict quality standards and process validations to appoint the best of accuracy.

Customized solution
Custom service modules and features that suit the payroll requirements of your business.

One-up Security
Makes no mistake in attributing fail-safe security practices to protect system data and resources .
Information Of Payroll. As Per Your Need!
Our system is a cloud based software solution which has payroll software module that eases the very laborious task of every month payroll processing. It includes complexities regarding calculations, deductions, statuary regulations and other daunting activities. Our payroll software is designed to suit every small, midsized and large organization to enhance their payroll processing and thus adding to the productivity and profits.
No juggling with various spreadsheets.
Fully integrated with Leave & Attendance data.
Automated salary generation.
Easily handle all statutory deductions.
Get all salary and compliance reports in one place.
Processes employee reimbursements instantly.
Organized practice of payment disbursal.
On-time, Accurate and Fast payroll generation.
Unlimited Companies, Unlimited Employees, Unlimited Salary Heads, Loans & Advances, Payslip, Salary Sheet, Bank Report For Salary, PF, ESIC, LWF, Proff.Tax Calculations and e-Returns.
TIME ATTENDANCE MANAGEMENT
Biometric System Integration, FREE android Geo-tagging Attendance, Shift Management with Night Shift, Holidays, Late Coming Policy, OD, Comp Off, Missing Punch, Overtime, Export Reports to Word, Excel, PDF.
Our Technology can be used for various type of leaves to employee's like Casual Leave, Paid Leave, Leave without Pay etc. Such leave applications can be entered in the software for each employee.
Some Of Our Core Features
PAYROLL DASHBOARD
An intelligent payroll dashboard with payroll links and overview of the complete system.
MULTIPLE PAY STRUCTURES
Group employees with common pay components to same Pay Structure. Assign default component values.
USER DEFINED PAYROLL COMPONENTS
Group employees with common pay components to same Pay Structure. Assign default component values.
SALARY ANNEXURES
Salary details can be easily configured as gross monthly and CTC. Can also bulk update on basic rate revision.
USER DEFINED PAY STRUCTURES
Admins can easily create multiple Pay Structures using earning/deduction components, taxes and save them for reuse.
ASSET MANAGEMENT
Add assets, bulk upload using CSV, assign to employees, define expected return date, release to pool.
INCOME TAX
TDS CALCULATIONS
Calculate income tax with old regime and new regime* and generate Form 16 part B
LOANS & ADVANCES
Employee can view his Loan and Advance ledger details. Loan can be adjusted either with employee's salary or with cash payment.
ARREARS MANAGEMENT
Calculate day wise or salary difference with back dated inrements and statutory
REIMBURSEMENT

Monthly & Yearly reimbursements of expensess and leaves
BONUS & GRATUITY
Calculate Bonus rules and Gratuity conditions effortlessly and accurately.
PAY SLIP
Employee can view his compensation details, view all pay slips and download them as well when required.
FULL & FINAL SETTLEMENT
Process Full and Final settlement for outgoing employees quickly and easily while reviewing all pending data.
STATUTORY RETURNS
Calculate PF, ESIC. LWF , Prof Tax & Generate e-returns as per statutory guidelines
PAYROLL REPORTS
Generate Monthly Salary Sheet, Pay Slip, Loan Report, Statutory Reports, Asset Reports, Bank Advice etc.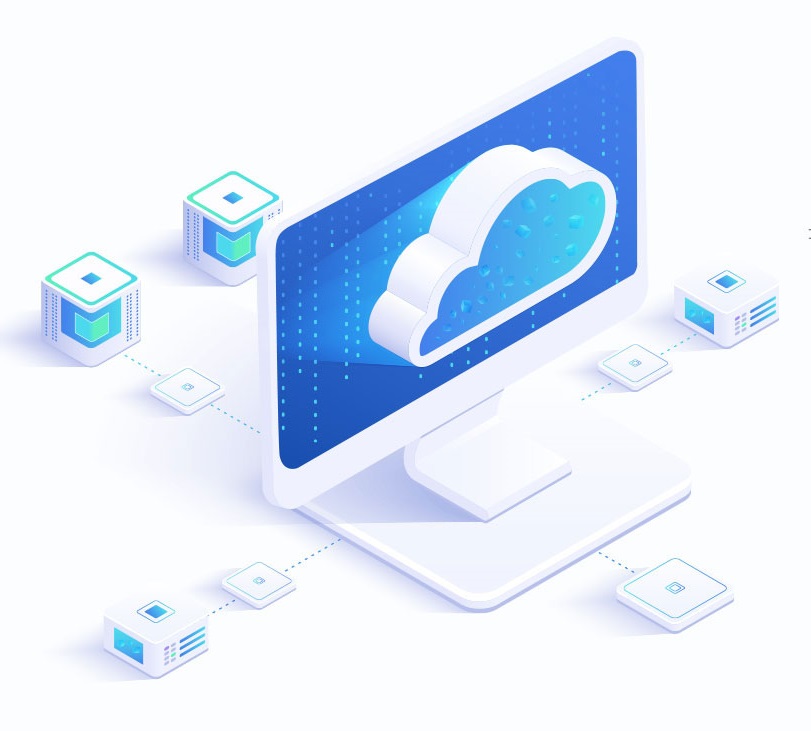 Flexible and scalable
The system is built to react to your needs and flexibly support your payroll dynamics allowing you to adapt to new payroll requirements as you grow in size and capacity.
Actionable insights
Get alerts and updates on system health to flag and resolve problems before they get bigger. Stay steps ahead of any possible problems in the course of payroll generation and processing.
Advanced payroll automation
Automated payroll process to precisely feed the employee payroll data, practice statutory compliances, do advanced computation, and get comprehensive reports.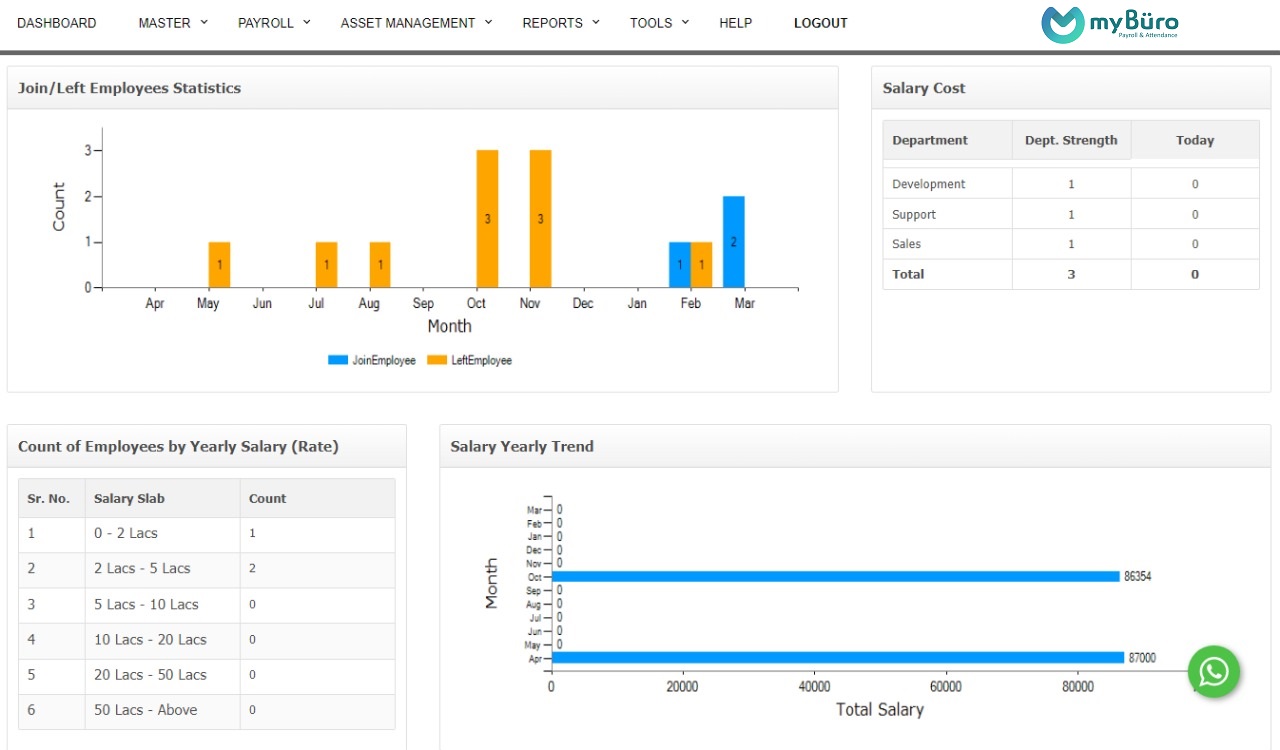 TDS (Tax Deducted at Source)
What
Employers are required to deduct their employees' taxes and deposit it to the government.
When
This is applicable to the very first employee if their salary exceeds the basic exemption limit.
PT (Professional Tax)
What
Tax deducted from employees.
When
Applicable to an organization from the very first employee.
PF (Provident Fund)
What
Contribution made towards the EPF scheme by the employees and the employers in an equal proportion.
When
Applicable when the total number of employees in an organisation, including contractual staff, is greater than 20.
ESI (Employees' State Insurance)
What
An amount is deducted from employees to provide insurance for medical expenses including accidents and maternity.
When
Applicable when the total number of employees is greater than 10.
Some Of Our Top Clients
Our Clients use Our Products for their Time Management and AttendanceManagement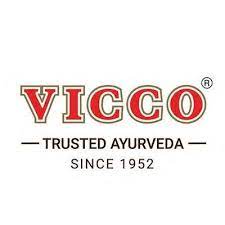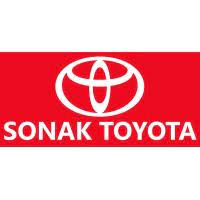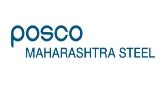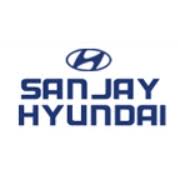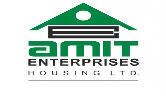 Easy to use Software with great customer service and features We mostly use it and it works pretty well, it has helped as a lot to have more control and easy overview,has helped my work easy. *****Good Service and Features experience*****
Great product features and prompt services
excellent service from support team thanks Team Valisha
Very good solution for centralise attendance and payroll management.