Employee Self Service Application

Requests and approvals
Requests and approvals Allow employees to raise queries, request releases, and file grievances with the HR authorities in a smooth and streamlined manner.

Seamless mobile connectivity
Connect with your employees remotely through a full-fledged ESS mobile application available on iOS and Android platforms.

Geo-location tagging
Get the live location status of dispersed and mobile employees as they mark their entries and attendances remotely.

Secure documentation
Securely manage employee documents, archive job history, add company literature, and issue policies in a hyper-sourced documentation module.
The most efficient system to connect HR teams with employees
Attendance and payroll information for self and team...
myBuro cloud attendance and payroll software is one of the most endorsed and applied employee-self-service applications to transform diverse HR operations into automated mobile utility.
Some Of Our Core Features
SELF
DASHBOARD
An intelligent dashboard with attendance and payroll daata with overview of seolf information.
TEAM
DASHBOARD
Team leader can view attendance records of his / her team member. Approve Leave, Missing Punch, C-off, OD, Gatepass data
Leeave
Request
Employee can apply for leave from portal for which email notification will be sent to team leader
C-OFF
REQUEST
Employee can apply for Comp Off from portal for which email notification will be sent to team leader
OUT DOOR
DUTY
Employee can apply for O.D from portal for which email notification will be sent to team leader
MISSING
ATTENDANCE PUNCH
Employee can apply for Missing Punch from portal for which email notification will be sent to team leader
GATE PASS
REQUEST
Employee can apply for Gate Pass from portal for which email notification will be sent to team leader for Approval
ASSET
REQUEST*
Employee can apply for new asset from portal for which email notification will be sent to admin for Approval

EXPENSESS
REQUEST*
Employee can apply for Expenses from portal for which email notification will be sent to payroll admin for Approval

UPDATE SELF
INFORMATION
Employee can update personal information and upload document in a zip file from portal which will be sent to admin
ATTENDANCE
REPORTS
Employee can view self attendance report in format of Date wise and month wise with all the summary information
SELF
PAYSLIP
Employee can view self payroll paysloip report in different formats with salary information
High-Performing Employee-Self-Service System
myBuro Employee-Self-Service System helps in reducing the time, effort, and cost of HR operations as it allows employees to themselves feed and check their data and let the human resource team to concentrate on strategic and growth roles. The system tracks location details for remote and moving employees and manages all data and entries in real-time. The ESS dashboard is capable of producing in-depth analytic data and detailed reports for individuals and teams. No matter how big or complex your HR operations are, Our System can handle it best responding to your functional requirements and practicing needs.
Dot-To-Dot HR Desk Connectivity
Our Employee Self-service app mobile application is a way to automate HR desk operations and eliminate the iterative and redundant practices, offering a full-service digital interface between employees and administration. The employee self service application is available with iOS and Android platforms and offer complete support for desk operations.
The application allows employees to seamlessly connect with the HR team for filing leave and claim requests, check and upload documents, manage employee information, declare investment and taxes, refer to payroll data, seek department approvals, practice regulations and compliances, and get resolutions for requests and queries.
On the other side, it comes quite handy at managing employee data, resolving queries, measuring performance, approve attendance and leave requests, and manage work archives and utilize it all for deriving critical information and insights about teams and individuals. The ESS service dashboard for HR managers is a great way to wholly manage employee tracking, management, engagement, and development program in one place and get custom reports about every activity built on collaborative information fed and updated by the employees.
Our Top Clients
Some of  our clients using myburo Attendance and Payroll Solution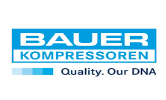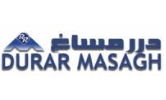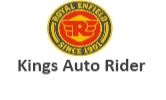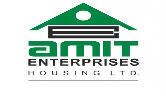 Easy to use Software with great customer service and features We mostly use it and it works pretty well, it has helped as a lot to have more control and easy overview,has helped my work easy. *****Good Service and Features experience*****
Great product features and prompt services
excellent service from support team thanks Team Valisha
Very good solution for centralise attendance and payroll management.